Out With the Old, In With the New: 5 Favorite Weddings Trends for 2019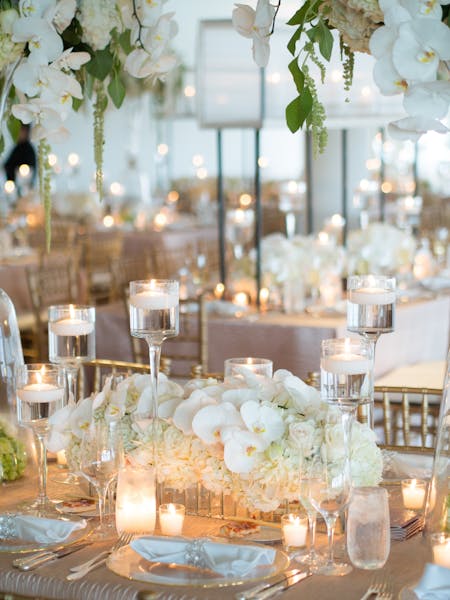 At Maritime Parc in Jersey City, our private event pros are seeing lots of fresh ideas coming down the aisle. Here are five things to avoid and five hot trends to embrace for a memorable 2019 wedding.
Photo by Christine Siracusa on Unsplash
Out: Formal, multi-course meals that begin with the question, chicken, steak or fish?
In: Opt for abundant grazing tables which allow guests to walk around and mingle. Love tapas? Treat your guests to a series of small plates, such as octopus a la plancha, shrimp with garlic aioli or crispy potato with chorizo. DIY food stations, long popular during cocktail hour, are equally a hit at the reception—and not just for desserts. We've set up taco bars, Korean stations, nacho stations and fill your own doughnut bars … just to name a few.
CityIris
Out: Rustic, barn weddings. Mason jars, hay bales and distressed wood accents have been all the rage in the age of Pinterest. But the cows have finally come home.
In: Today's bride wants a more elegant, feminine look, choosing candelabras, lots of sparkle and elaborate florals. Earth tones and pastels have given way to bold, brash color. For a more updated look, choose chrome or silver over rose gold.
Michelle Arlotta Photography
Out: Photo booths. Because how many more times can you do kissy-face poses while holding a paper mustache on a stick?
In: Go high-tech with video booths, virtual reality and for drama, projection mapping. Costs for video mapping have come down considerably, making this technology more accessible for brides + grooms. How does it work? You can simply project colors, designs and monograms around the room. Or go wild by transforming venues into magical landscapes. Transport guests to anywhere in the world!
Photo by Niklas Rhöse on Unsplash
Out: Traditional wedding-favor tchotchkes? No, thank you.
In: A sweet or savory treat for the road is the way to go. We've packaged bagels or muffins and homemade jams with the Sunday newspaper. Set up "food truck" stations at the end of night and offer midnight snacks of sliders and hot dogs. Craft breweries also create small batch brews which may be bottled with a custom-label and sent home with guests for future toasting.
@davephotography
Out: Excessive smart phone use.
In: Couples are increasingly asking their bridal party, family and friends to limit use of electronics. Posting and tagging pictures from the ceremony and reception are okay. Texting or checking social media, not so much. Ask guests to be fully present and enjoy the celebration.